Connect to Your Roots in Korea with me...
Korea is a country with over 5,000 years of history, with legends of heavenly beings coming down to the earth, a bear turning into a beautiful woman after 21 days of meditation in nature, and so many other magical stories of the land, spirit, and people.
Korea is also an amazing travel destination for many, combining so much of natural beauty, spirituality, magic, and hustle and bustle of high-tech, metropolitan life. There are many hidden experiences, stories, and magic that you won't experience through the conventional "Westernized" tourist route.
And most importantly, Korea is your ancestral land. You are of the Korean diaspora. Perhaps you have never visited Korea yet or it's been a long time since your childhood. Perhaps your last visits to Korea were not exactly what you wanted - maybe it was too touristy, superficial, family-obligatory, before your spiritual awakening, or whatever.
This intimate group travel is an opportunity to experience Korea with me, a Korean-American Shaman, and I will guide you through the exact experience I create for my yearly pilgrimage to my ancestral land to recharge, learn, and have fun.
You will still have some touristy experiences such as the palaces, traditional villages, shopping, street markets, traditional food. But they are curated to be truly worthwhile experiences without any of those fluffy, overpriced, Instagram-hyped experiences that offer little value.
You will have chances for your spiritual and ancestral connection since you will be guided by a Korean American Shaman - we will visit temples, get some readings done by Korean Shamans, visit some ritual sites guided by Korean Shaman experts. These will be unique experiences only possible because of my mentors' connection to the group of Korean Shamans and experts in the field.
Nature time. People think only our direct family line or immediate ancestors in our family tree represent our ancestors. But the TRUE ancestors is our land. Our ancestral land holds much more concentrated power and magic of our ancestors as a collective than what our limited family tree may provide. We will spend enough time in beautiful places in Korea to connect with our ancestral land.
Freedom. You will have a lot of free time to design your personal experiences and days during this trip. Also, all scheduled activities in the itinerary is optional. You have freedom to participate in all or only pick and choose what you'd like
Sisterhood time. When is the last time you spent 12 days with other sisters of Korean ancestry with similar interest in Shamanism, magic, divination, ancestral healing, etc.? A place where you can completely be yourself, where you come from, and challenges and magic of being who we are, without feeling like we need to edit, alter, hide, omit our magic?
Tentative Itinerary (Subject to Change)


Day 1 - Seoul - Arrival
Welcome to Korea. You will be arriving at Seoul/Incheon ICN Airport.
You are responsible for getting to the house on your own. It will cost you from $15 bus/train or $50 taxi
I will help you arrange the best option for you in advance, so you will feel confident about how to get to our house.
Once we are all checked in, we can chill, get to know one another, get familiar with the nearby area, then enjoy a group dinner at the house.
Day 2 - Seoul - Touristy Stuff
After getting up and having a light breakfast at the house, we will explore the palaces and surrounding historic areas in the center of Seoul.
Instead of long, boring narrated tours, we will simply walk, pause, and explore these beautiful sites at our own leisure. Even then, this will be a lot of walking - wear comfortable shoes! Actually, wear comfortable shoes every day in Korea.
We will have lunch at a nearby area known for traditional Korean style architecture, surrounded by shops and restaurants that retains the old Korea vibe. After lunch, you are welcome to explore the area at your leisure on foot or return to the house for some rest, since the jetlag will definitely start kicking in.
Dinner time we will venture out again to either Myungdong or Han River area for more exploring and street food dinner
Day 3 - Seoul - Spiritual Day
Early morning we will visit a local temple in Seoul for some personal spiritual time. You are welcome to explore and find a quiet corner to meditate or pray. We will spend a good 1-2 hours there.
In the afternoon, I have some visits and activities planned to experience and get familiar with Korean shamanism.
For evening, we will head out to Kwang Jang Market - this is the place of the famous street food market (but it's actually indoors) you see on Netflix and Instagram. This is the market also famous for inexpensive Korean traditional Hanbok, in case you'd like to shop for some for your own personal use for ritual use.
Day 4 - Seoul - free day
Totally free day for you to explore Seoul.
Day 5 - Train to Busan
It's time to visit Busan, the second-largest city in Korea with beautiful beaches and a different vibe from Seoul.
We will take the train to Busan (2.5 hours), check in at the oceanfront hotel, and explore the nearby areas at our leisure. There is a really great Thai restaurant near the hotel with a pretty outside patio - we will take a break from Korean food for the night.
Day 6 - Busan Tour
We have all-day adventure of Busan scheduled. We may do all or some of: 
Yonggungsa Temple with the most magical view, site, and vibe. Out of all the temples I have visited, this is indeed one of the most beautiful, unique, and magical place. It is also a very popular among tourists, so we will visit in the morning to avoid large crowd of people. 
Over the ocean, glass-bottom cable car experience.
Lunch at Jagalchi Fish Market - this is a must-see experience. We go to the fish market, pick the fish and seafood still alive in water, and they will cook our meals right there for us. It's one of the most unique foodie experience, but not for the faint of the hearts or vegans.
Gamchon cultural village to walk, explore, take photos, shop at the unique shops
Shamanic Shrine dedicated Mago
Day 7 - Busan to Jeju
While we stay in Busan, make sure to get up early and watch the sunrise from the East Sea - you should be able to view it inside your hotel room, or walk the beach.
We will take a flight from Busan to Jeju Island in the PM.
Once arriving at Jeju, chill and settled in. Dinner together to experience traditional Jeju cuisine.
Day 8 - Jeju Tour
Sunrise peak - We must get up super early to see this, but it's so worth it.
Afternoon will be series of visits and activities to experience Jeju. Little bit of tourist, little of spiritual shaman stuff.
Day 9 - Jeju - Free Day
A totally free day for you to explore all the magic Jeju has to offer in your own way.
Jeju island is called to be the land of mythology and the island of goddesses. This is the area where traditional shamanic magic, folklore, and customs are preserved the most. Feel into the energy of the land and the people to help you connect and expand also.
The island is quite large. so it takes a long time to travel from one end to the other. You will need to plan for the time and transportation - Jeju has chartered taxi tour guides you can reserve for a customized trip at about $150-$200 per day.
Some options: hiking Jeju Olle trails, visiting Haenyo museum, visiting the beach, visiting temples or shrines that are open to the public, etc.
If planning for the free day feels too overwhelming, you may join me for whatever free day plan I end up making.
Day 10 - Return to Seoul
We will take flight back to Seoul, then you have free time rest of the day/evening. Dinner together with me or alone/small group, totally up to you.
Day 11 - Seoul - Free Day & Goodbye dinner.
Last day to catch up on activities or shopping or spiritual experience you didn't get to experience fully.
So many activities to choose from - K beauty shopping, Jjimjilbang experience, getting a Shaman or Tarot or Saju reading done, hiking, food tours...
Special goodbye gathering and dinner at some cool place.
Day 12 - Departure Day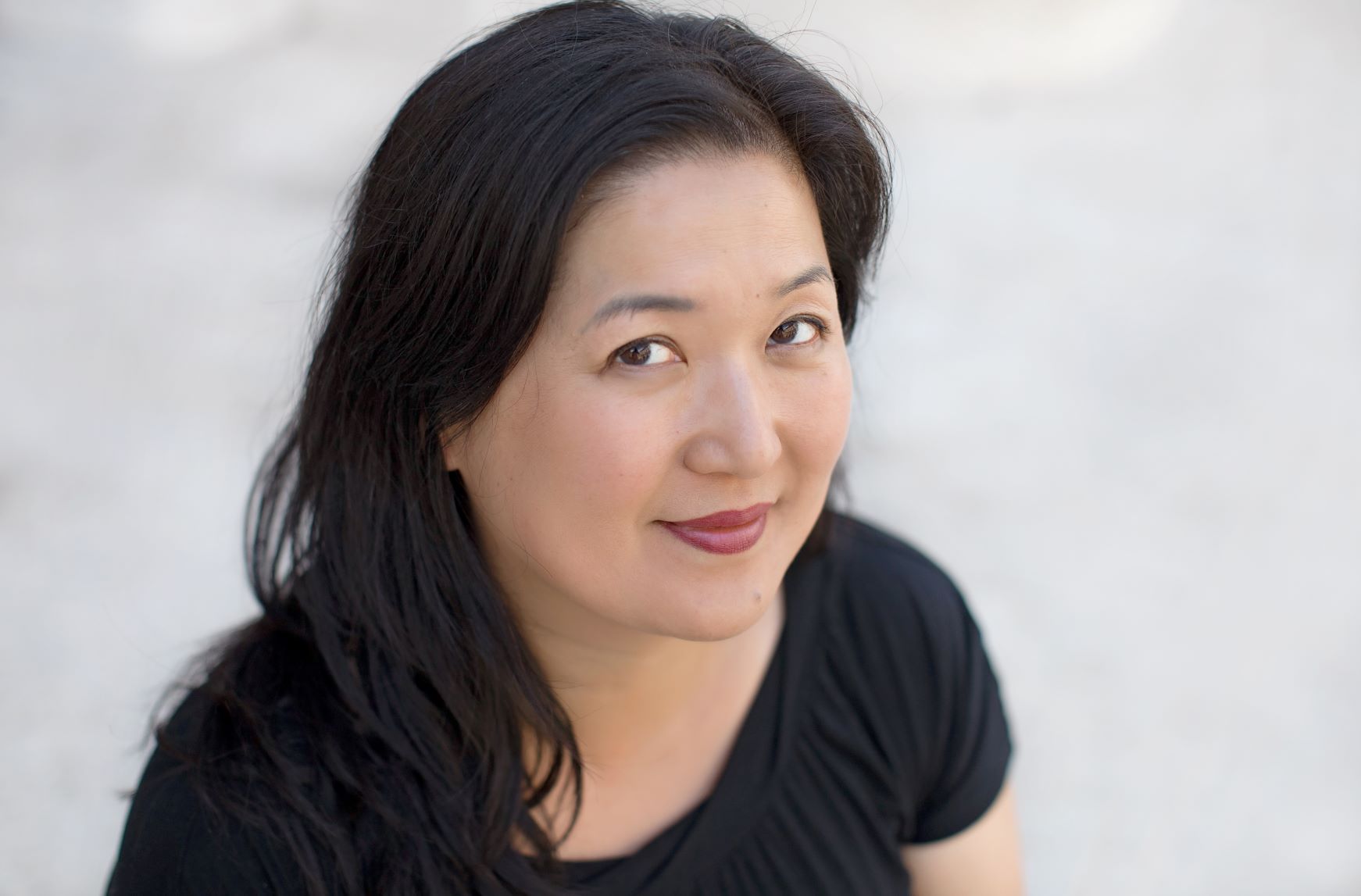 Hi! I'm Seo, a Shaman, coach, author who empowers women to move outside their comfort zones, manifest transformation and play big. I help women get out of their own head and embrace the WOO to trust themselves to change their lives, thrive in their world on their own terms…and in their own way.
Price: $4,000 or (4 payments of $1,100)
includes:
12 days, 11 nights of Lodging in single room, shared bath accommodation
All meals scheduled for group (excludes free days, arrival/departure days)
All scheduled activities, admissions, tickets, chartered tours, tips
Domestic transportations such as trains, domestic flights, and taxis, $15 metro card to use in Seoul.
does not include:
airfare
transport to/from airport
any free day activities and meals
alcoholic beverages
any additional services and fees you may incur for spiritual service, translation, cultural activities beyond what are already in scheduled itinerary
Limited to only five womxn to travel with Seo for small group connection and flow at this sacred and powerful ancestral pilgrimage.
If you are interested, fill out the form to request a call to find out your next step.
Date of retreat is TBD due to the pandemic and current travel restriction - probably Fall 2022.
Your intake form has been submitted. Check your email for a copy of your responses. If you're accepted, you'll receive an email with a link to checkout.
Interested in traveling Korea with me?
Here are some things to consider...


We will be visiting three different cities, making several transfers by public transportation. This will require you to carry your luggage through some crowded areas and streets. Packing light and being physically able to transport your own luggage is important.
Korea is a tiny country with a lot of people. It may feel as if there is always too many people and not enough space. In Asia, there is no such thing as "personal space" and if you are one of those who are seeking peace and quiet when traveling, this may not be the right destination for you. If you are open to experience the lively hustle and bustle of Korea however, you are in for a treat.
Korea is a mountainous country, and there are a lot of hills, steps, and walking in Korea. Most noteworthy sites are in the mountains and require some moderate uphill walking. While public transportation and taxis are awesome there, you will experience a lot more walking than at home. Wear comfortable shoes all the time.
People with adventurous taste buds and non-limiting diets will enjoy this trip the most. More omnivorous you are, more you will find to eat. Substitution or customization are not as readily available at the restaurants. Our scheduled activities include scenes and foods that may not feel appropriate for vegans or animal activists.
With that said, there are plenty of non-Korean, Western food options available in Seoul and Busan, and you may choose to partake in these meals on your own, but most of our included group meals will be authentic Korean.
Some of shamanic practices and ritual scenes you see may be uncomfortable. If you are an animal activist, extremely fearful of spiritual activities, or have any medical or mental condition that may get triggered or traumatized - talk to me in advance so we can make alternate arrangement for you.
If you are interested in extending your stay in Korea or visit other countries nearby like Japan or China, let me know in advance and I will be happy to provide some insight to make it as smooth as possible.